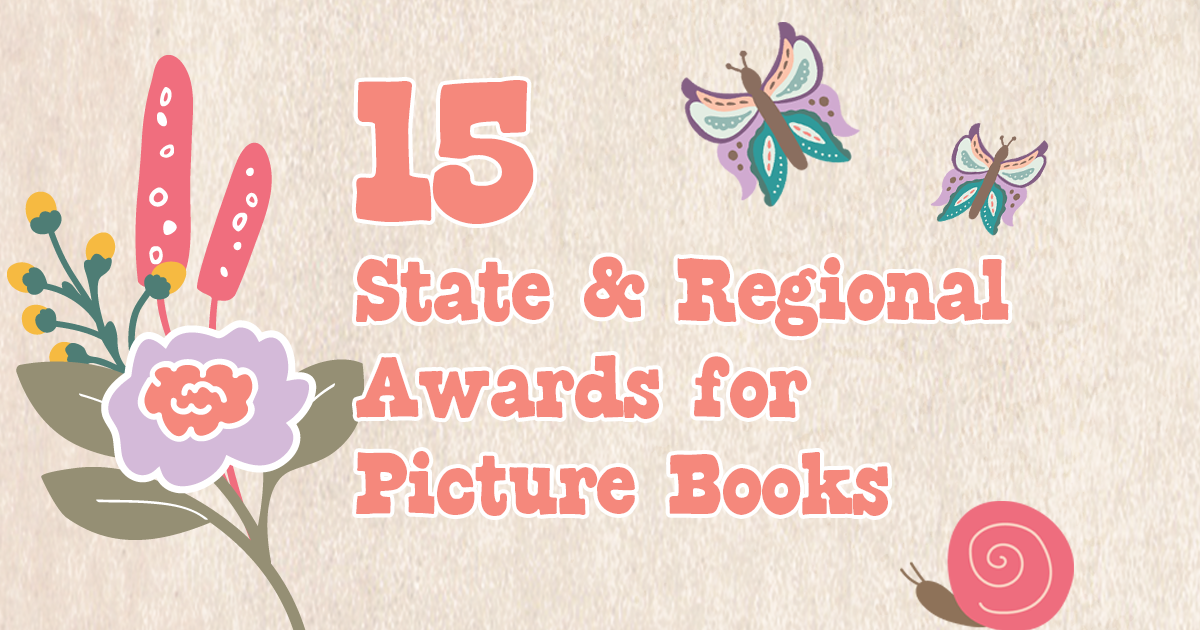 I'm on a quest make a comprehensive list of the awards for kid's books in the United States. The awards listed below focus on books and book creators from a state or region of the US.
A range of organizations in these states celebrate the local literature. The Georgia Children's Book Award is given by the state university. Libraries give out the honors in Florida, Maine, Oklahoma, and South Dakota. In the West, independent booksellers from 12 states sponsor the Reading the West Awards. Booksellers also award prizes for regional books in the South. In Nebraska, the awards are presented by a group of book professionals and book lovers who have built a community affiliated with the Library of Congress's Center for the Book. In New Mexico, a non-profit co-op of over 1500 publishers and authors get together to promote local books.
The ultimate connoisseurs of picture books are consulted in Georgia, Maine, and South Dakota, where the children pick the winners.
For more kid's book awards, Get a graphic with clickable links to 85 picture book awards.
---
---
---
---
---
---
---
---
---
---
---
---
---
---
---
---